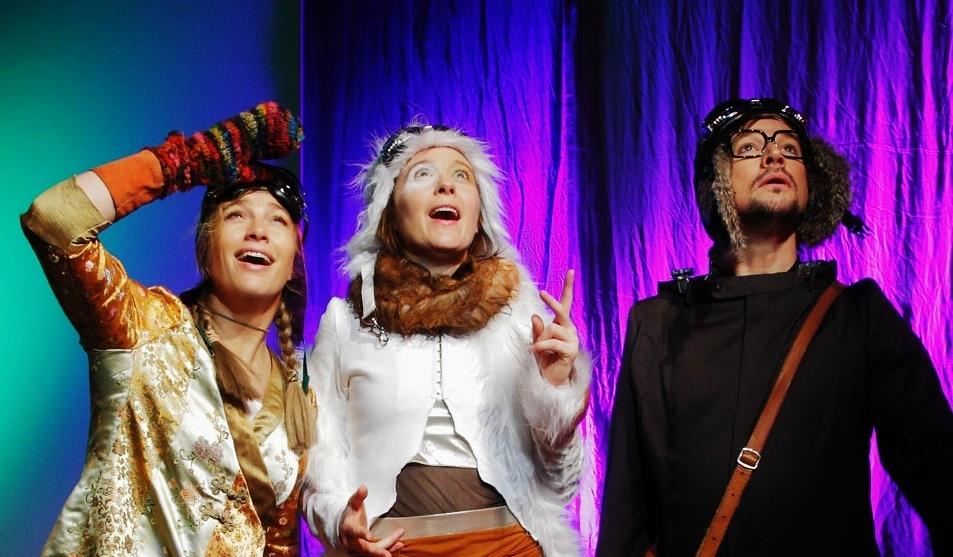 Hösten 2013 fortsätter sverigeturnén med föreställningen Nu är jag här!
Teater Martin Mutters Nu är jag här! är en del av projektet "Två språk", som skapar mötesplatser mellan döva och hörande och synliggör teckenspråket som eget språk. Skådespelarna Robert Fransson och Åsa Gustafsson står på scenen tillsammans med bildkonstnären Cecilia Jansson. Berättelsen baseras mycket fritt på den sanna historien om hunden Hachiko.
During fall 2013 the Sweden tour with the show Now I'm here! continues.
Theatre Martin Mutters show Now I'm here! is part of the project "Two languages​​," which work to increase the supply of quality sign language culture while promoting meetings between hearing and deaf people with shared cultural offerings. Actors Robert Fransson and Åsa Gustafsson stands on stage with artist Cecilia Jansson. The story is based very freely on the true story of the dog Hachiko.