Kumla high security prison, Sweden.  An iron tree sculpture, a cooperation with the inmates. Placed at the sculpture park Kvarntorpshögen 2015.
Installation OpenArt biennial Örebro 2015
Now
Video projection (duration 1 hour), sound and ornate plates from prison in a container 6-12 meters depending on space.
Now is an attempt to transfer the viewers to the corridor under the high security prison in Kumla. The corridor was decorated by artists and inmates, both recently and in the 70s. The title Now refers to the inmates' lack of patience that I experienced while working with this decoration project.
Time moves very slowly there. They want things to happen now, not tomorrow, not the next week, but now. One of the reasons could be that they are waiting for so many things already that one more thing feels almost unbearable. The installation shows the everyday life in this long corridor that connects the buildings in the prison. You can look at some of the beautiful art made by the inmates, but if you want action, you have to learn to wait.
A short film about the project
Workshop with autistic children at Rockbund Art Museum Shanghai 2014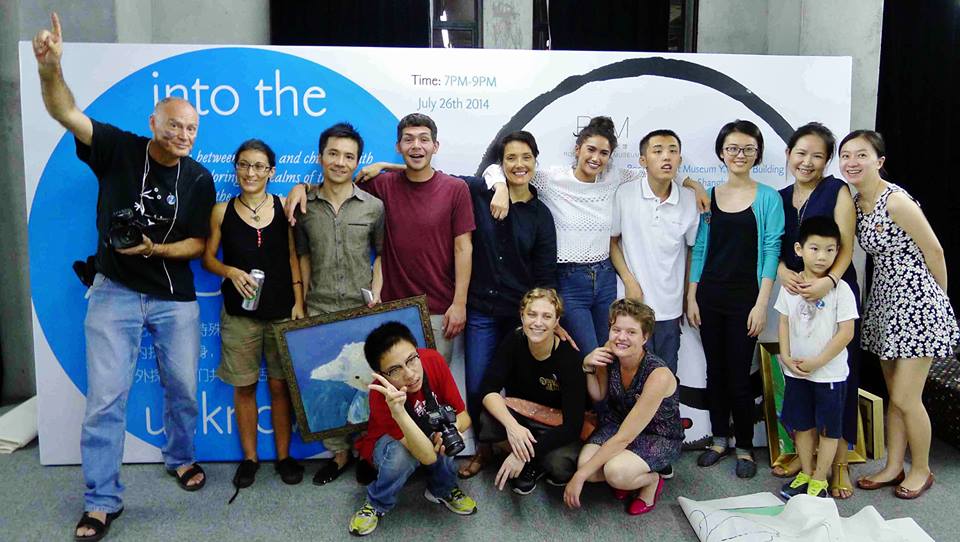 Kumla high security prison, Sweden. A cooperation between Cecilia and the male inmates during two years: decorating 110 meters of the underground walkway connecting the buildings in the prison. Made on steel plates.
Photo: Cecilia Jansson
Screen shots: The Swedish TV show KOBRA
A cooperation with Theater Martin Mutter, Sweden. Drawing live on stage.
Theatre Martin Mutters show Now I'm here! was part of the project "Two languages​​," which work to increase the supply of quality sign language culture while promoting meetings between hearing and deaf people with shared cultural offerings.The story is based very freely on the true story of the dog Hachiko.
Manus Helena Hedlund Bearbetning regissör & ensemble Översättning till teckenspråk Tommy Krångh
Regi Mia Nilsson Nyskriven musik/arrangemang Johan Renman
Medverkande Helena Hedlund Åsa Gustafsson Tommy Krångh Robert Fransson Cecilia Jansson
Scenografi Frida Thofelt Kostym Catherine Giacomini Teknik Johan Dahlström
Fotografierna på denna sida är mina egna och skyddas av: Lag (1960:729) om upphovsrätt till litterära och konstnärliga verk. Det är inte tillåtet att använda mina foton.